Serenity Sports Bra - Sage Green
Easy returns
Serenity legging's perfect match! You favorite leggings now has a matching sports bra that will take your workouts to the next level! Featuring a scoop neckline that's perfect for yoga, running, or an intense day at the gym. Name it, it's just that perfect.
Medium support
Fabric: Brushed nylon/spandex blend
Model wears: Small
Kamo sizing suggestion:

 

True to size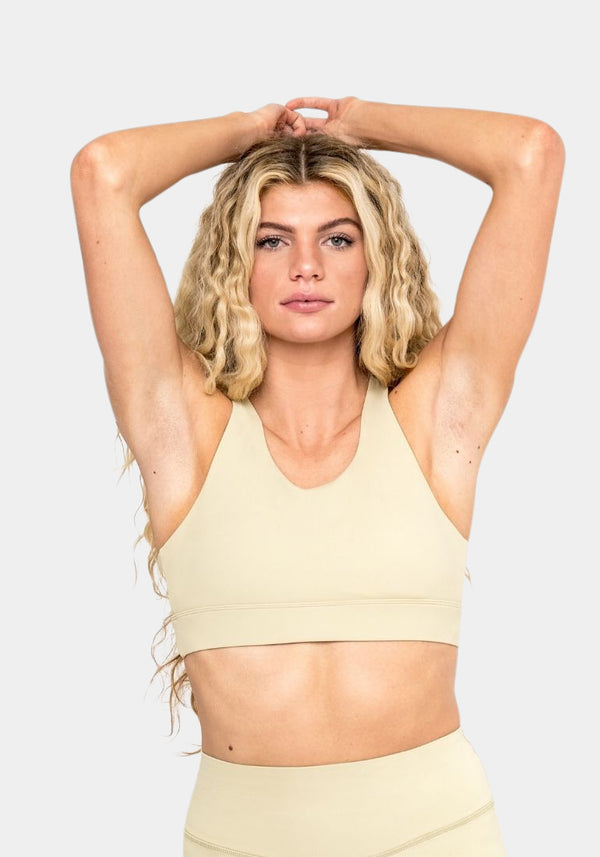 Serenity Sports Bra - Sage Green
Unexpectedly perfect
Ok, so im in love with kamo fitness in general. Bought this on a whim because I have the matching leggings, and the bra was also on sale. However they didn't have my size medium so I jumped hoping I'ma small. It fits perfectly , as the stretch is amazing, so compression level was increased slightly. But the back is gorgeous. The open crossed back is perfect. I personally like the cleavage higher and not so open so it was truly perfect.
Another great bra
I bought this during Black Friday cause it was on sale and I like it more than I thought I would. Supportive, cute and comfortable. I wish I would've got the matching shorts ! Also true to size.
Love it!
I'm a 36D bra size and I bought a medium, and it fit me just perfect.
The color honey gold it's beautiful.