Nova Sports Bra - Winter Bloom
Easy returns
The Nova Sports Bra will quickly become your go to high neck sports bra. Made of the most comfortable fabrics with tiptop support and great coverage the Nova top allows you to be fully focused on your workouts and sweat in style! Premium quality at a price point that makes you coming back for more.
Medium support
Fabric: Brushed polyester/spandex blend
Model wears: Small

Kamo sizing suggestion:

 

True to size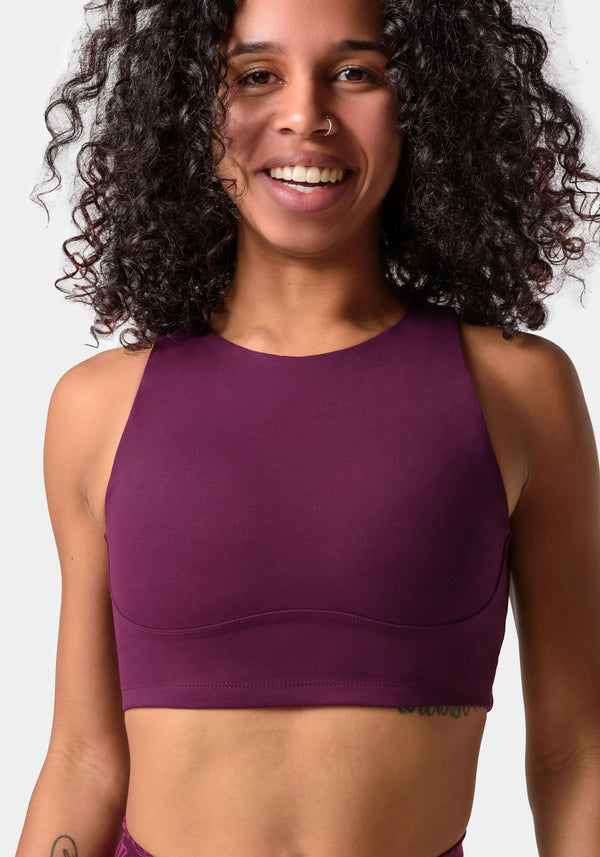 Nova Sports Bra - Winter Bloom
Comfortable sports bra
I wear a size 32DD at Victoria's Secret, and ordered a small. The bra was very comfortable enough and compressive enough to run in.
Love ❤️
I absolutely love this sports bra! I'm 5'2" and 146 lbs. I'm not really sure what my bra size is since all I wear are sports bras. I ordered a medium in this and it fit perfectly. I have a very wide rib cage and small breasts, so it's hard to find a sports bra that is comfortable around my ribs and that isn't huge on my boobs. This one is great. There's no true elastic band so no digging into my ribs there is a seam below the breast and at the bottom that help keep it from rolling up. The seams don't dig into me but might if you get the wrong size. My under bust is about 32"-34" and my bust is about 38"-39".
I hope this helps.