Ellyn Leggings 25" - Mink Print
Easy returns
Ellyn Leggings feature a stunning handmade pattern that is both unique and equally elegant. It is made from a soft, stretchable fabric for maximum movements, and its quick drying feature helps you to stay cool and free of sweat. Who said premium can't be affordable? Not us, that's for sure!
Fabric: Brushed Nylon/Lycra® blend
Model stats: 5'7" 120lb, Chest 34", Waist 26", Hips 36"
Model wears: Small
Kamo sizing suggestion: True to size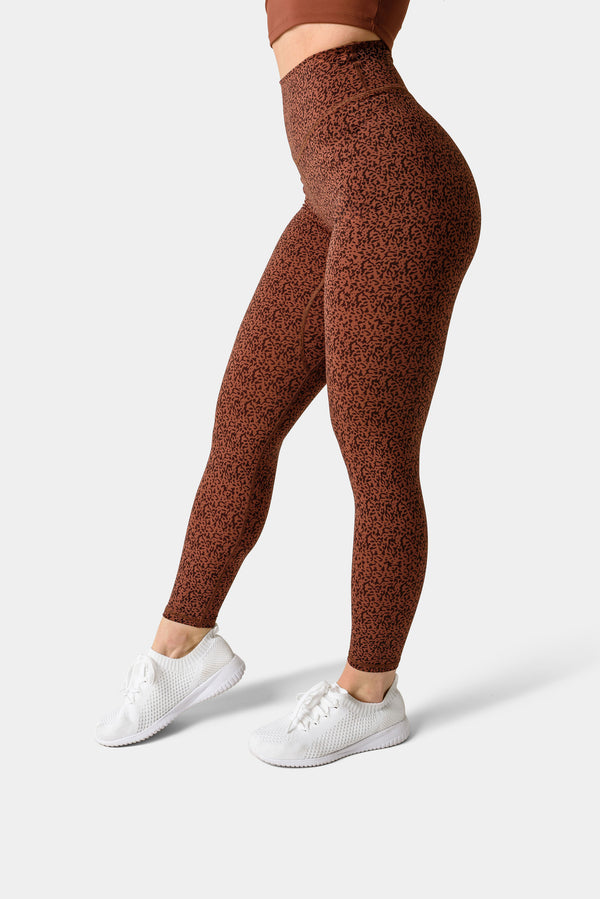 Ellyn Leggings 25" - Mink Print
Love them!
I have 4 pair all different colors!
Fit well!
Didn't roll down during workout
Fantastic
I love these . These are one of the only piece of clothing that I have 4 pairs of, besides underwear ! The picture shows new red ones. I like to buy large a so there's space for the fabric to hug the booty contours instead of stretching taut and compressing . I have a pair of the serenity leggings too but I prefer the Ellyns with the front seam, which makes me in the minority, it seems. I feel like the seam distracts from the occasional belly poooch