CozyTec Full Zip Hoodie - Dark Iris
Easy returns
Meet our CozyTec Full Zip Hoodie, a versatile addition to your wardrobe that effortlessly balances comfort and functionality. It's not just any hoodie; it's designed to make your daily life more comfortable and convenient. Crafted with the same commitment to quality as our sweatpants, our Full Zip Hoodie features a plush, cozy interior that feels like a warm hug on a chilly day. The full zip design allows for easy layering and quick temperature adjustments.
The relaxed, oversized fit and soft, cozy fabric make this hoodie the perfect post-workout companion.
Keep your comfort levels at their peak with the CozyTec Hoodie

Fabric:

Cotton/Polyester Blend

Model stats: Height: 5' 5'', Bust: 31'', Waist: 27'', Hips: 27''
Model wears: XS/S
Kamo sizing suggestion:

Oversized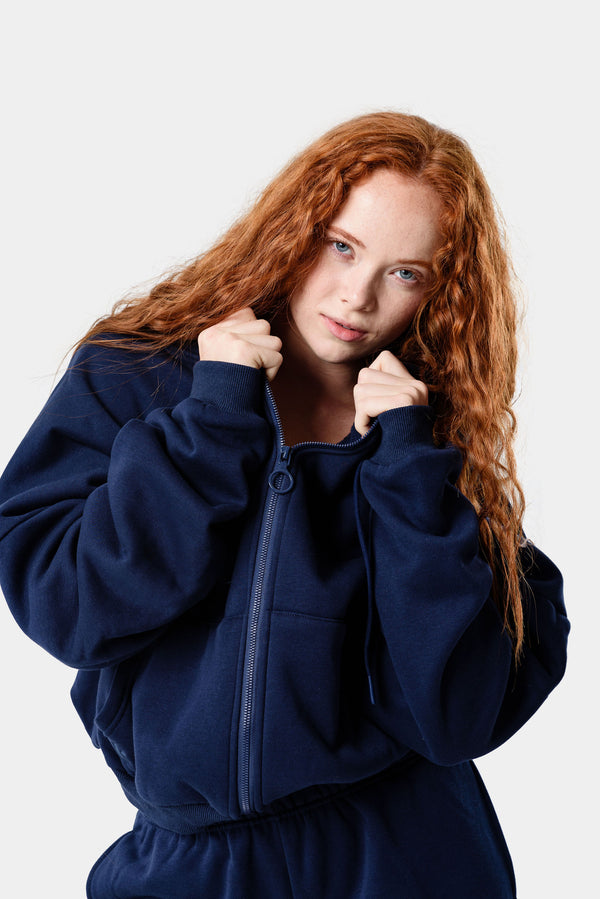 CozyTec Full Zip Hoodie - Dark Iris
Java Brown Full Zip Hoodie
I love this hoodie! I appreciate the oversized fit as well! It is super comfy and soft! Highly recommend this hoodie!
Best Hoodie Ever!
This is my second time ordering the CozyTec Hoodie to go with the matching bottoms because I'm so obsessed. I got them in 2 colors and love them!
Love Love LOVE
I bought the full zip hoodie in brown just to try it and ended up buying it in black and gardenia. I might end up getting every color! I love these hoodies. Super comfy. Super slouchy. Perfect for throwing on over a sports bra, a t-shirt, or even a long sleeve. I only wish they attracted less pet fur (says the girl with 3 cats and a dog!). Other than that 10/10.