Ellyn Crop Tank Bra II - Black Tie Dye
Easy returns
If you are looking for a tank top which is uber-chic as well as super-versatile, don't look any further than our Ellyn Crop Tank Bra II. It also comes with removable cups for a natural boost and additional fit.
Fabric: Brushed nylon/spandex blend
Model wears: Small
Kamo sizing suggestion: True to size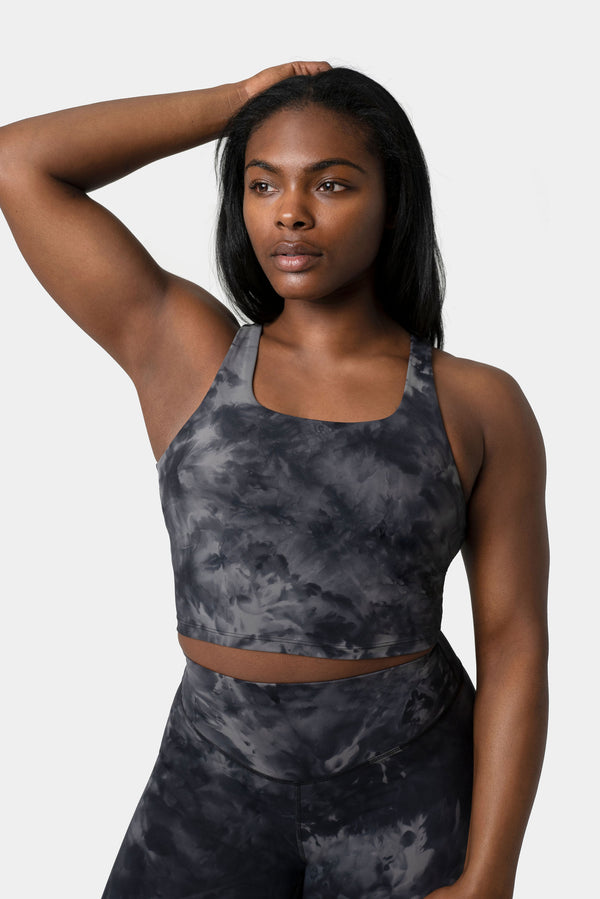 Ellyn Crop Tank Bra II - Black Tie Dye
Good!
The fit of this one is not as perfect as the original Ellyn but I still enjoy wearing it. The scoop on the sides where the straps and arm holes meet are are a little lower than the original so more skin gets pushed up. True to size though overall!
Perfect fit
This top was the perfect fit. I like to throw it on under sweaters too. Soft material + the white isn't see through
Super cute
I love the look and feel of this top but I would definitely size up! I'm typically a large/xl and this xl is almost on the verge of being too small. Thankfully it still works and looks great but I'd keep that in mind!