Sienna Sports Bra - Loden Frost
Easy returns
Made with high-quality materials, this bra is soft to the touch and gentle on the skin, making it perfect for everyday wear. The gathering detail also creates a flattering shape, enhancing your natural curves and providing a comfortable fit that is both supportive and breathable.
Fabric: 69% Nylon/31% Spandex
Model wears: Small

Kamo sizing suggestion:

 True to size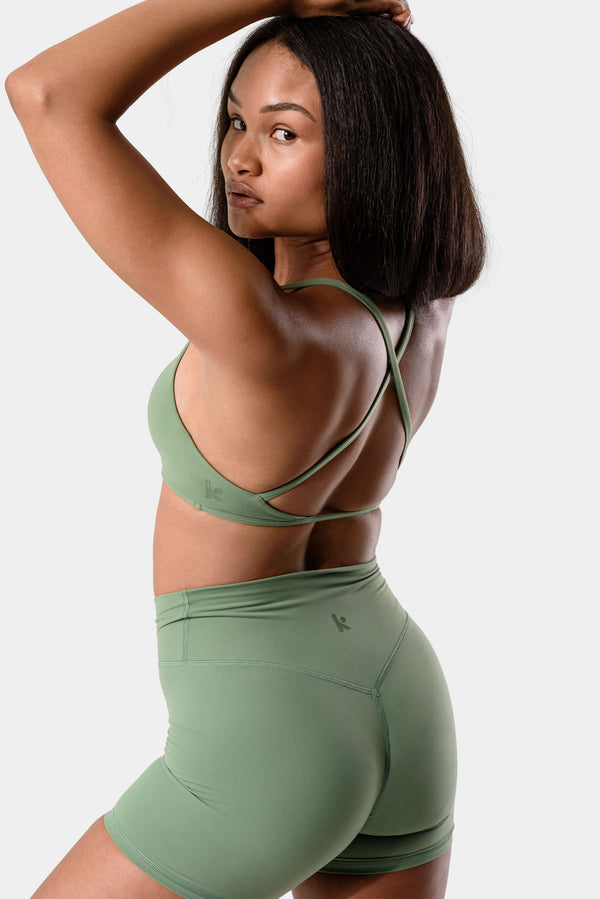 Sienna Sports Bra - Loden Frost
Sienna Sports Bra - Loden Frost
Super flattering and soft!
Love the material and the color is gorgeous! It's definitely a medium-to-low support, so perfect for lifting days!
Nice bra but snug
This bra is so cute, I love the open back and detail in the front. It does enhance the chest, so I would be hesitant to wear this if you're on the bigger cup sizes but it looks great for smaller cup sizes! I did need to adjust a bit during my workout, but nothing terrible. The band is a bit snug and there's not a lot of stretch with it, so it may cut in a bit. I do hold some weight in my back, so it did create some bulging but it should hopefully reduce as I lean out a bit. I would definitely wear this on lower intensity days, but overall it's a really cute bra!